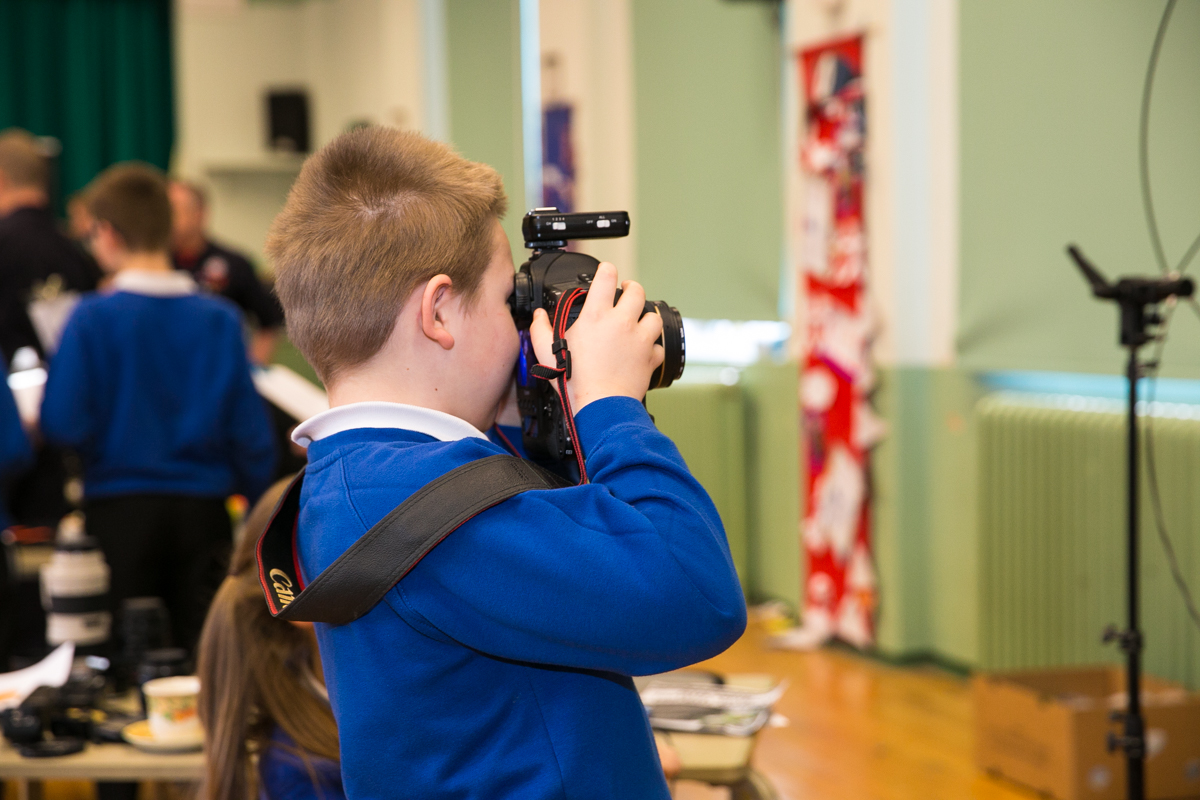 Thorn Primary Years 4 and 6 had a chance to try out being portrait photographers at their school careers morning
Myfoto attended another successful junior career fair at Thorn Primary, an Ofsted rated Outstanding School in Bacup, Lancashire this week. Year 6 and Year 4 pupils got to quiz well established local businesses such as Boys Construction, firefighters from Lancashire Fire and Rescue and also a variety of restaurants, personal trainers, lawyers, and dentists to name a few. Myfoto School Photography was in attendance where we set up a school photography stand, and we answered lots of questions on what a career in school photography is like.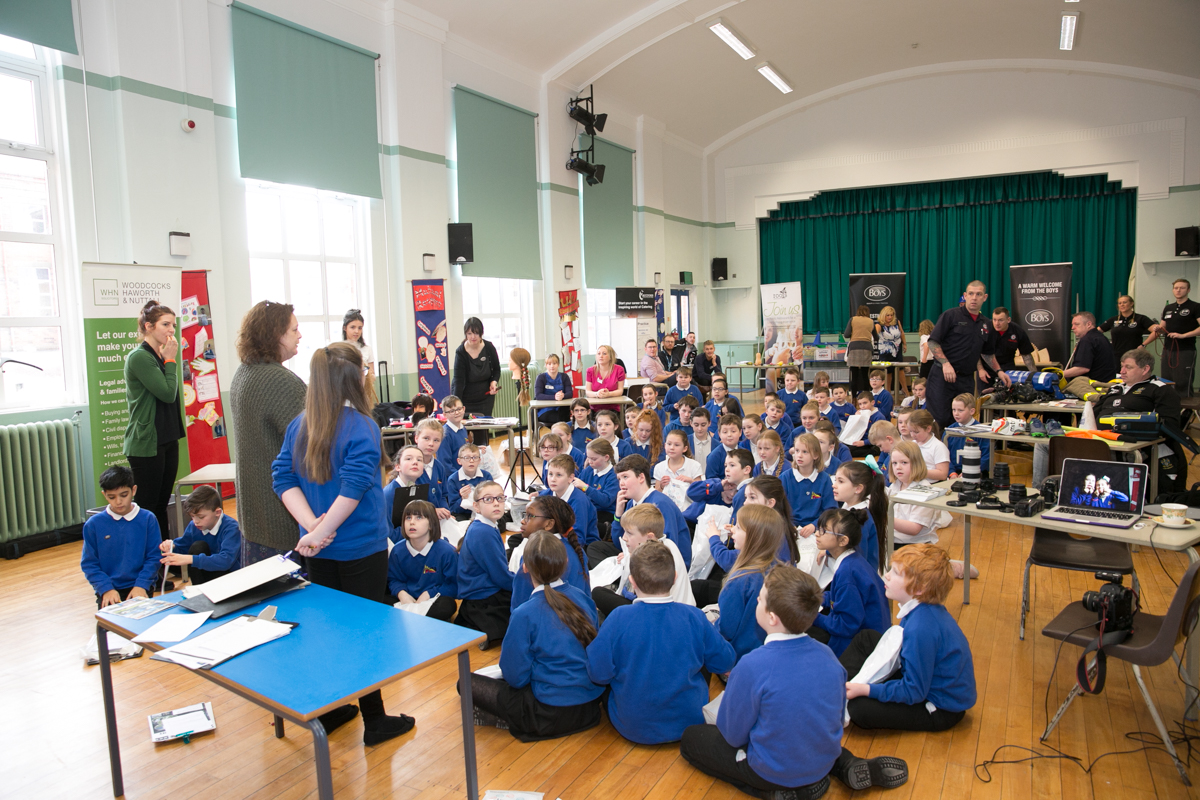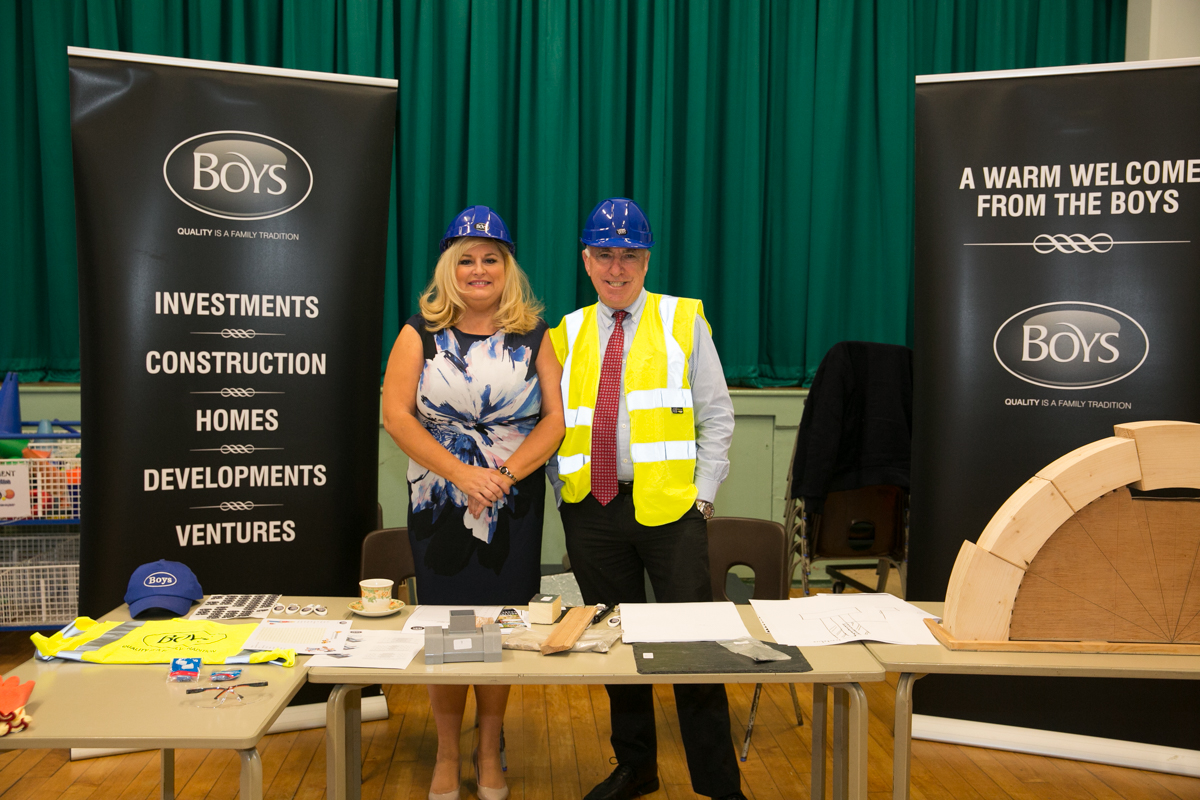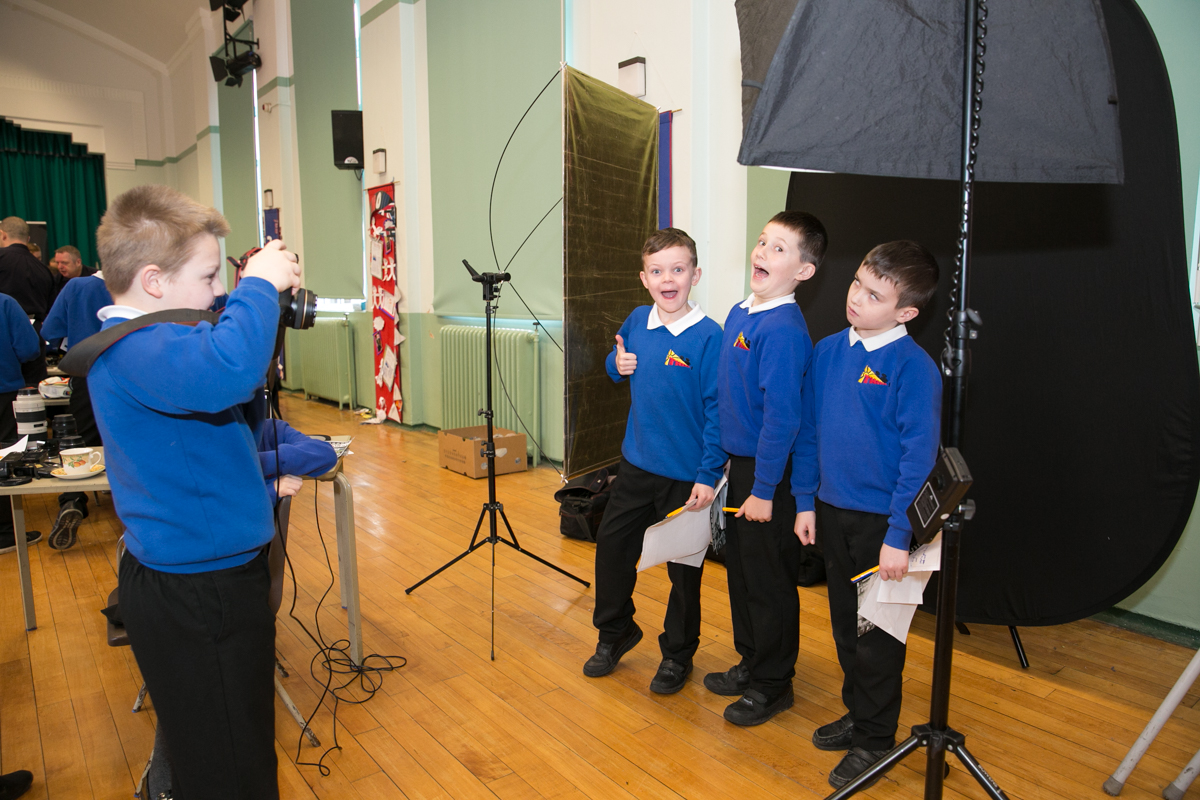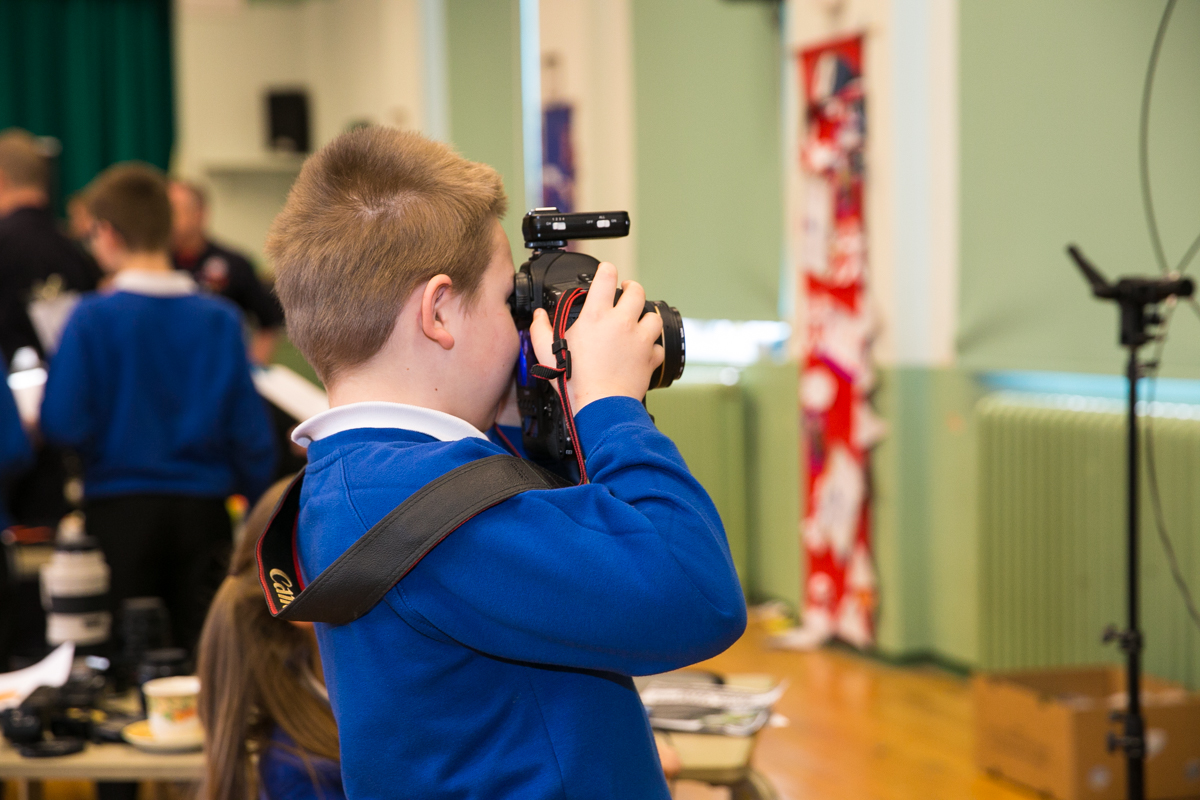 Pupils got to try out taking pictures of each other using one of our big pro Canon 1DX cameras, a super fast robust professional camera that we use for all our school photography, together with a large softbox and reflector as a light source the school children directed each other with lots of smiles and some funny faces. We then showed them how their pictures can be instantly transferred to a laptop where you can start editing the images right away. We had at least one year 6, saying that they wanted to be a photographer when they grew up, so it was a job well done!
Check out some of the great portraits below.
All Photos Taken By Year 6, and Year 4 pupils Thorn Primary School